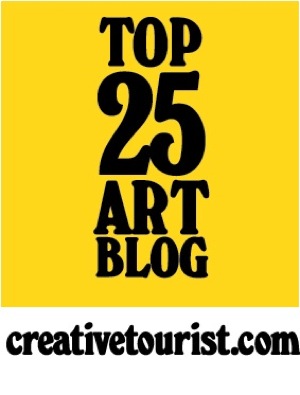 I'm pleased to report that I survived reading at the Manchester Blog Awards on Wednesday more or less intact. In fact, I had a great evening: I managed not to fall on my face getting either on or off the stage, and cleverly avoided being in any of the photographs of the event. Hooray!
Once the reading was over, I enjoyed catching up with Manchester pals, listening to Jenn's tantalising reading from her new novel Cold Light, and generally making the most of the evening's celebrations, though unfortunately I had to disappear just after the winners were announced to catch the train back to Lancaster. I'm afraid I didn't win a prize this year – the Best Arts and Culture Blog Award went to Ella Wrendorfs of the excellent runpaintrunrun.
The other winners were the mysterious Lost in Manchester, for Best City and Neighbourhood Blog; Words and Fixtures, for Best New Blog and of course, the wonderful My Shitty Twenties, which was the deserving winner of not one but two awards – Best Writing on a Blog and Best Personal Blog. The full list of winners, including the judges' comments and the runners up, can be found here.
Creative Tourist, who sponsored the Best Arts and Culture Blog category this year, also announced at the awards event that they would be launching their list of Top 25 UK Arts and Culture Blogs later in the week – and yesterday I had a lovely surprise in the shape of this.
To select their list, Creative Tourist used a number of different measures to assess the popularity of a blog, including Technorati inlinks, Bloglines citations, Google readers numbers and Alexa data. The final 25 includes some fantastic blogs like We Make Money Not Art, Amelia's Magazine, the Frieze blog, Jonathan Jones at the Guardian, Art in Liverpool, The Culture Vulture, and the FACT blog. It also includes (at number 16)… Follow the Yellow Brick Road!
I even have a jaunty yellow badge to prove it – check out that sidebar action.